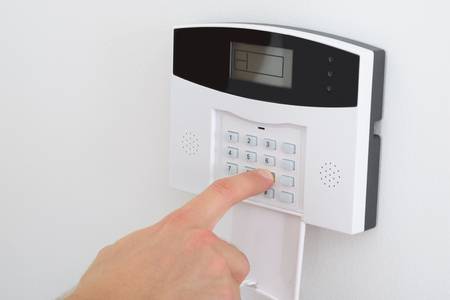 Just the presence of an alarm box on the site of your home will cause would-be burgulars to move on to another victim. But should they try to get in you need a system that will go off and let someone know what is happening.

Did you know the vast majority of burglaries happen during the day while the home owner is at work or most obviously when you are on holiday. Our systems will help to protect your home when you are not there. We can design and install a security system that will protect your family and home effectively. By the correct use of 'zones' in the house you can even have the alarm on at night when you are home to protect your sleeping family and you can monitor activations via your smart device.

An alarm wailing at the top of its voice is useless unless someone else can here it, for this reason we set up 24/7 monitoring services so that should the worst happens someone can react and let the right people and if needed the police know.

Please note for servicing, that we only service Arrowhead alarm systems.

To discuss your home security needs please call us, we are happy to help you make your house a secure and happy home.