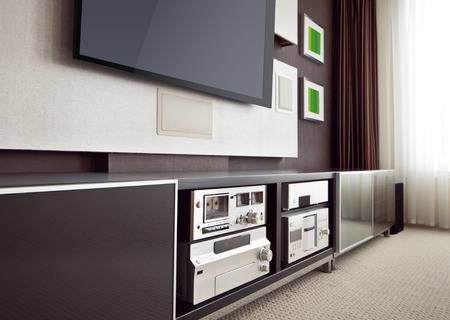 Sick of wires trailing from the back of the tv to the speakers?

Need help setting up your new HiFi system?

Do you need advice on a multiroom AV distribution system?

Do you need a music system for your restaurant or Café?

We can supply and install a number of brands depending on your budget. If you need help we are happy to work with you to create a design and do a quotation.

We have a vast range of experiences. From simply installing in wall wiring systems to tidy up the living toom through to fully integrated systems that deliver your music where you want in inside and outside your home.

If you are building or renovating we can hide all the wires and power lines with wall spaces or even take the spaghetti into the roof space of under the house.

If you would like to know more or discuss your home audio or video needs, please call or email today.